Crossley Mill Holiday club will unfortunately not be running this Summer.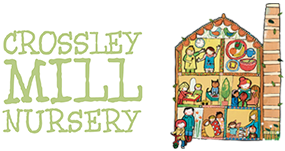 18 Sep 19
This year, Crossley Mill trialled its very first summer Holiday club and what an amazing summer we had, from drama sessions to forest walks and bowling trips, there was something for everybody. Here's just some of the feedback we recieved.......
Really enjoyable summer school - I wish we had known about it sooner. Lovely staff - very child centred.

Could not fault the care that both me and my child received. It made our first school summer holidays so much more manageable than we were expecting. Our child loved every minute, was disappointed when he was not attending and left on his last day saying "So, am I coming back at half term?"

The children (6 and 8years old) all had a fantastic time every day they came. They particularly loved going to the river and on walks, as well as the tree climbing! They really looked forward to their next session and I thought that you provided excellent value for money. I like the fact that you engage with the children and did things with them, rather than putting a screen in front of them. We will definitely be coming back.

Loved that staff kept us informed throughout trips away from the centre and how they treat children as their own.

My son was excited to come every time as he loved the activities and to be welcomed so well into the group, the staff always had 100% enthusiastic, thank you!

Crossley Mill Holiday Club are so professional, so friendly and so much fun! Tonnes of planned activities every day with different themes each week. My boy can't wait to go back at half term!

Crossley Mill holiday club is the holiday service I had been looking for for around 3 years! Affordable, warm, welcoming, fun and in a great location, Euan raved about how much fun he had had each day and is looking forward to returning. Thank you Crossley Mill!

We loved the holiday club so much, it felt like a home from home with having the same staff as the nursery. Sarah, Paige and Georgina were quite simply perfect. So joyous, helpful and welcoming and importantly patient and encouraging on the mornings when perhaps my son was a little unsure. The location seemed fantastic and activities great fun.

Great. I'm so pleased you are providing this service now. It's a dream come true.