Holiday Club bookings for Summer 2022 will be opening on Monday 27th June 2022.....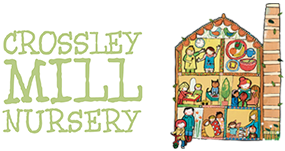 You are not logged in. Log in? - Create Account?
About our Holiday Club
Aims & Objectives

It is the aim of Crossley Mill Holiday club to provide safe, affordable, accessible, quality childcare and play opportunities in Hebden Bridge during the school holidays.
Location
Unit 1 Croft Mill, Albert Street, Hebden Bridge, HX7 8AH.
Children for Whom Care is Provided
We provide sessions for up to 15 children aged between 5-10 years during school holidays.
Opening Times / Fees
Holiday club is open Monday to Friday school holiday time only and daily sessions are from 8:00am-5.45pm. Each session costs £32 per child.
Additional charges will be added for extra activities planned.
Please remember to collect your child promptly at the correct time. A late fee of £10 is charged for any late pickups.
Holidays/Sickness/Absence
All pre-booked session must be cancelled giving 48 hours' notice for a full refund. Extra sessions may be available on request. Please call the Holiday club (01422 713379). or main office 1422 845820
You will need to provide:
A healthy packed lunch NO NUTS
Own drinking sports bottle
Appropriate clothing for the weather (sun hat, rain coat)
Skin care (sun cream)
Personal medication in a clear bag, clearly labelled. (Inhalers)
We will provide:
Breakfast (served between 8.30am-9am)
Fresh drinking water
Fresh fruit (mid-morning snack)
Light tea (3.30pm)
Daily activities
Download the Parent Pack for full details
Booking / Payment
Booking takes place online only.
The booking system will be open for the full holiday period (or until all places are fully booked). Booking for a particular day will close at midnight the night before.
On the booking page, you can choose the children you would like to book in, and for which days. You will then be taken to a secure payment form - payments are processed using Stripe (). Payments are to be made at the time of booking.
You can make as many bookings as you like during the holiday period.
Before you can book, you will need to:
Create an account for the Holiday Club site
Add your Children's names to your account
Fill out an Online Registration Form for each Child
Have your Registration Form(s) approved by us
You will only need to do this once - after that, you can just login to book.
Important Contacts
Crossley Mill Nursery Manager: Jessica Cracknell - 01422 845820
Holiday Club Manager: Sarah Godfrey - 07495 906 925