Crossley Mill still has limited spaces available, please book in to look around and register your interest with us.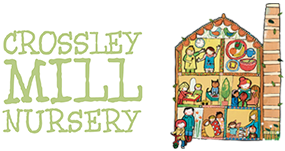 Charlie
Lilliputs - Nursery Practitioner Level 3
Joined in: October 2020
Story:
Hi, I'm Charlie! A little bit about me; I have worked in Child Care for 7 years in a range of different environments, such as Nurseries (where I gained my Level 3 Qualification in Early Years Education), Schools and Outdoor Activity Centre's.

I recently returned to the UK after a few years of travelling and working with children abroad, before moving here to Hebden Bridge in October 2019 - when I joined the lovely Crossley Mill Team. I started here at Crossley Mill in a cover role, giving me the chance to spend some time with the Gulliver's, as well as the Lilliput's – where I am now based!

I have a passion for working with children and contributing towards fun and happy experiences, where children can thrive, learn, and grow through their exploratory play. As an educator I get so much joy from supporting and watching children grow and develop into their individual and unique selves!

I look forward to meeting you all if I haven't already!