Crossley Mill is working from a waiting list due to limited places. If you would like to be added to the waiting please contact the office. Thank you.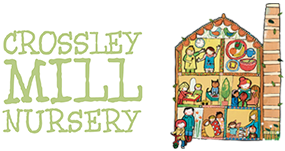 Georgina's blog
Hello, I am Georgina the Crossley Mill cook. This is going to be a personal blog representing the nursery, where I can share recipes, events and general weaning and nutritional advice. So, to start I can share some amazing pictures taken by one of the nursery parents.
Nicolette kindly came into our Gulliver preschool whilst I carried out a baking activity with the children. Cooking and baking activities like this in the early years are a great fun experience for children of all ages which offers a wealth of learning and development. As well as covering aspects of all seven focus areas of the EYFS it is a sensory experience engaging all five senses as well.
These activities give children knowledge about food, where it comes from and is also an opportunity to talk about what is healthy and unhealthy.
It is valuable to give children choices in ingredients, self help and learn some delicious recipes plus eat the product at the end too!
Gingerbread Recipe: Ingredients Makes: Makes 15 - 25 depending on size of cutters used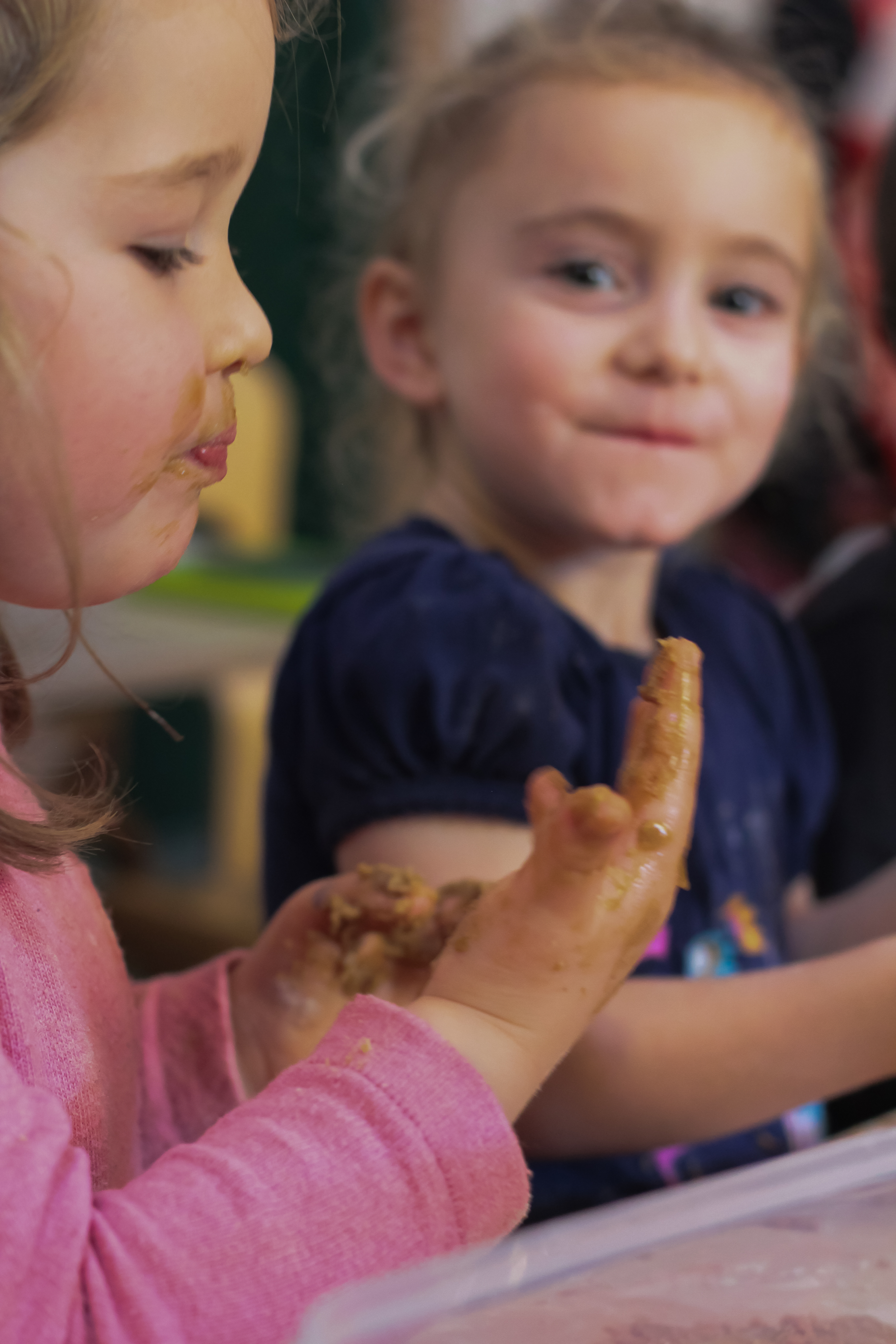 350g plain flour 100g butter
5 1/2 teaspoons ground ginger
1 1/2 teaspoons ground cinnamon
1 teaspoon bicarbonate soda
175g light brown soft sugar
4 tablespoons golden syrup
1 medium egg
Method
Preheat the oven to 180 C / Gas 4. Put the flour, butter, ginger, cinnamon and bicarbonate of soda in a mixing bowl. Mix it all together with fingertips until crumbly. Add the sugar, syrup and egg and mix until it forms a firm pastry mix. Using the rolling pin, roll out the pastry to about 5mm thick. Make sure the surface and the rolling pin are well dusted with flour. Use gingerbread men cutters to cut out shapes. Place the cut out pastry on a greased or non-stick baking tray. Bake in the preheated oven until golden, about 15 minutes. Check after 10 minutes. Gingerbread may be ready after 12 minutes in a fan assisted oven. Enjoy :)